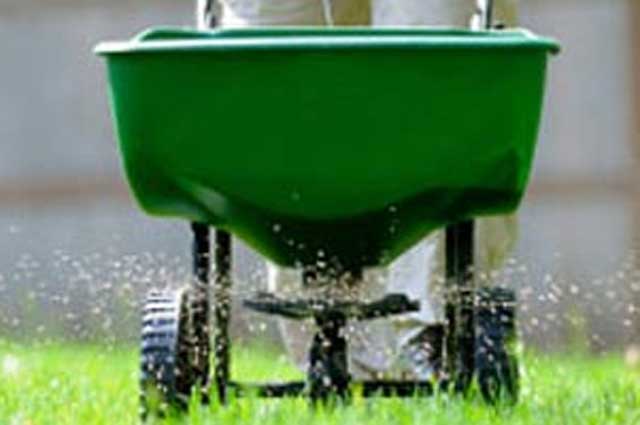 About
Greenpath uses specially formulated granular fertilizer to give your lawn the nutrients it needs to flourish. The nitrogen content allows the lawn to green up while the potassium component assists in the strengthening of the lawn's root system.
A healthy and established root system will allow for strong turf that will naturally crowd out weeds and unwanted grass types while increasing the lawn's resistance to insect infestations and turf diseases.
Our fertilizer will supply all of the nutrients needed for the development of a thick and healthy lawn.
Recommendations
Combine with weed control where appropriate.
Fertilizer
Lush, green turf

Protects against diseases

Produces strong turf that crowds out weeds

extra charge for oversized or corner lots